Categories:
Other Brands
Remember when the first Deauville handbag came out? It was a large but distinctive colorful tote and everyone loved it. The name Deauville is inspired by a seaside resort in France and whenever you think about Chanel + Deauville, you can expect a bright handbag made in Canvas. Now introducing the first-ever Chanel Deauville Clutch With Chain Bag from the Cruise 2018 Collection.
The Design
The Clutch With Chain is already a well-known handbag. It's famous for substituting the Wallet On Chain Bag because it's small and less expensive. We've written an extensive comparison page about the differences between the Clutch With Chain and the WOC.
For this season, Chanel melted the Clutch With Chain together with the Deauville Design. This bag is beautifully crafted in canvas. The pops of color is ideal to wear during the spring and summer moments, but you can also match it with the right winter outfit as well.
One important identity of the Deauville Bag is the signature logo printed on the front. As you can see, the logo is crafted in large size and it reads: CHANEL, CC, 31 Rue Cambon Paris. If you have never been to the 31 Rue Cambon boutique before in Paris, then you need to go one day. Go there for the experience.
The Interior
The Deauville Clutch with Chain is a tiny but cute handbag. The interior is only big enough to store your essentials. The inside is made with three pockets; the center compartment is the biggest.
The Sizes And Prices
Style code A84415, measuring 3.9' x 7.5' x 1.6' inches, priced at $1125 USD, €1100 euro, £1020 GBP, $1535 CAD, $1850 SGD, $9600 HKD, $1710 AUD, ¥146880 JPY, 5800 MYR via Chanel boutiques.
More Images
comnum(0) tbcount(0) tbcount(377)
Categories:
Other Brands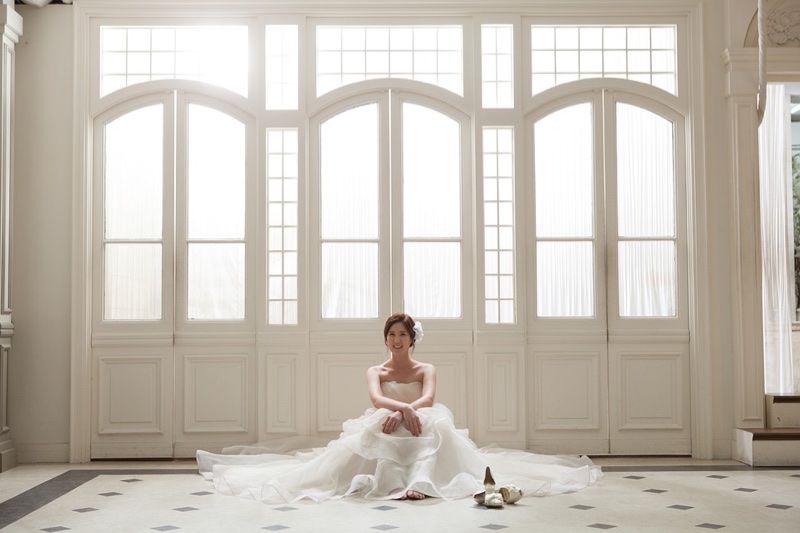 Photo: Pixabay
You found the One and you two can't wait to spend the rest of your lives together! Cue wedding bells! Wait – who booked those?
Get ready. From the moment, he gets on one knee till the last dance, planning your wedding will probably consume many of your waking hours.
From choosing the right custom bridesmaid dress to finding a talented graphic designer to create beautiful invitations, there is certainly a lot to do when planning your own wedding. Fortunately, this article is designed to help brides to be to plan a stunning wedding with as little stress as possible.
1. CREATE A NON-NEGOTIABLE BUDGET
Figure out a realistic budget. Have a discussion—or several—with your fiancé and any parents who may be contributing. Do some ballpark research to get a sense of what things cost. Be realistic about the figure you all arrive at together, and be specific about how it will be divided.
No one should go into debt in order to finance a wedding. (Wedding Wire has some helpful rules of thumb for mapping out a budget).
2. PRIORITIZE WHAT'S MOST IMPORTANT TO YOU AND FORGET THE REST
It's worth repeating: Prioritize. A budget of any size can explode when the must-have list gets blurry. But prioritizing goes beyond the budget. You, your fiancé, and any involved parents will each have their own assumptions about how things should go. Talk it through—calmly—and decide what matters most, and what you're willing to compromise on.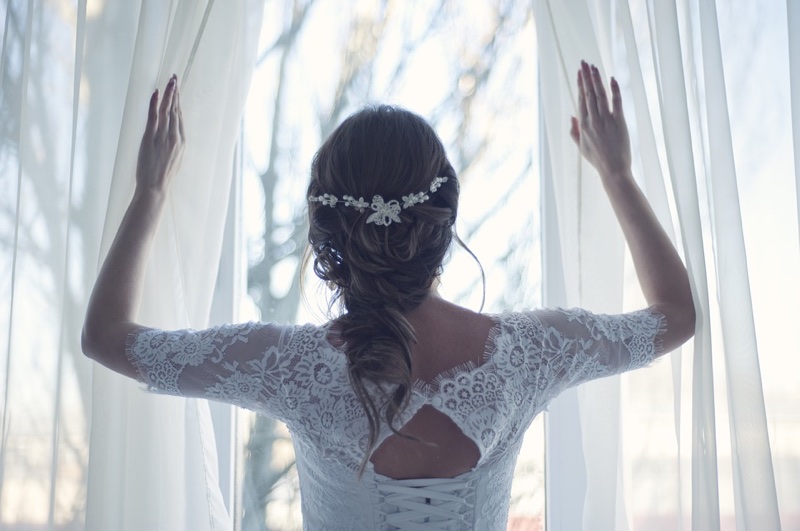 Photo: Pixabay
3. MANAGE EXPECTATIONS.
For yourself, your fiancé, parents, siblings, grandparents, friends, you get the idea. Traditional weddings are designed to involve everyone important in your lives, so it's only natural that people are excited to find out their role in the big day and everything leading up to it. Especially if you're planning your wedding yourself, why not channel everyone's excitement into delegated tasks?
However, be prepared for things to not go exactly as you imagined. People may add their own touch to their task. Roll with it. Does your Mom love to knit? Does his Mom dabble in crafts? Ask your Mom to crochet coaster favors, and ask his Mom to make the guestbook.
Most people will be flattered to participate in the big day. And keeping them busy—especially Moms—also means you'll get fewer emails about the shape of the dessert spoons, whether the program ribbons need to be curled, and what shade of ivory the aisle runner should be.
4. DIY, REALISTICALLY.
Never has there been more opportunity to Do It Yourself than when planning your own wedding. The question is: is that the best use of time? After assigning projects to family and friends, step back and evaluate. Am I good at DIY projects? Do I want to tie a sprig of rosemary to 247 menus? And on a larger scale, do I want the responsibility of research rentals for lighting, tables, chairs, room dividers, and the like?
If the answer to any of these is a resounding NO, then you'll want to think carefully about volunteering for DIY projects.
For those who are interested in giving a few DIY wedding projects a go, consider using an image search engine like Pinterest or Google images to unearth a few easy yet impactful DIY projects.
5. CHOOSE THE IDEAL VENUE.
After the budget conversations settle, choose your venue. It's—hopefully—the biggest expense you'll face, and it will be the biggest factor in the rest of the decisions that need to be made.
Non-traditional wedding venues are all the rage of late, but they can also be logistical nightmares. Traditional venues have basics like tables and chairs in place in addition to less obvious basics like place card tables, coat check, and other necessities that you won't have to think twice about.
Traditional venues also tend to have an event coordinator who can be a secret weapon, especially if you're not using a wedding planner. Instead of spinning your wheels inventing a venue, consider spinning your wheels adding meaning. Choreograph a group dance, reinvent a family tradition or two, spend time asking Grandma about her wedding.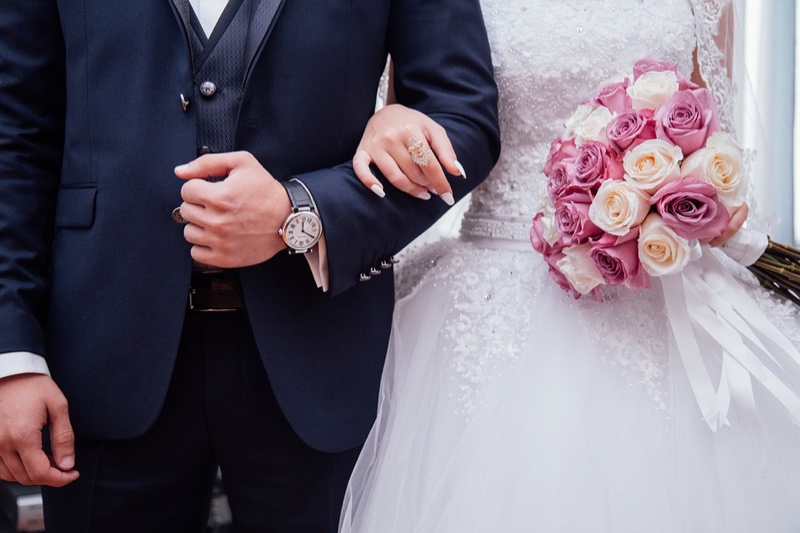 Photo: Pixabay
6. DECIDE ON AN OFFICIANT.
Justice of the Peace. Religious figure. Friend who took that online course. Regardless of who you choose, make sure they are available for the venue date. Pay a deposit if necessary, and rest easy. The other reason to book the officiant early is that depending on your arrangement, you may meet with them several times before the big day. Booking ahead will allow for spaced-out meetings and room for rescheduling.
Officiants can help provide space and guidance for important topics. Will you be changing your name? Do you both want children? How many? How will you manage your finances together? Are you writing your own vows?
7. KEEP IT SIMPLE
Whenever anyone says to you: "You have to have X," or "you have to do Y," ignore them. It's simply not true. As long as the basics are covered, don't let anyone bully you about extras. And in this day and age, wedding planning is mostly extras. Don't be fooled. You and your fiancé get to start the rest of your life together. Enjoy it and don't sweat the small stuff…too much!
CONCLUSION
By following the tips and strategies outlined in this article, you'll be well on your way to post-wedding bliss. Remember that setting a clear budget and clear expectations with key individuals are the best ways to avoid unnecessary wedding-related stress.
comnum(0) tbcount(0) tbcount(370)
Categories:
Other Brands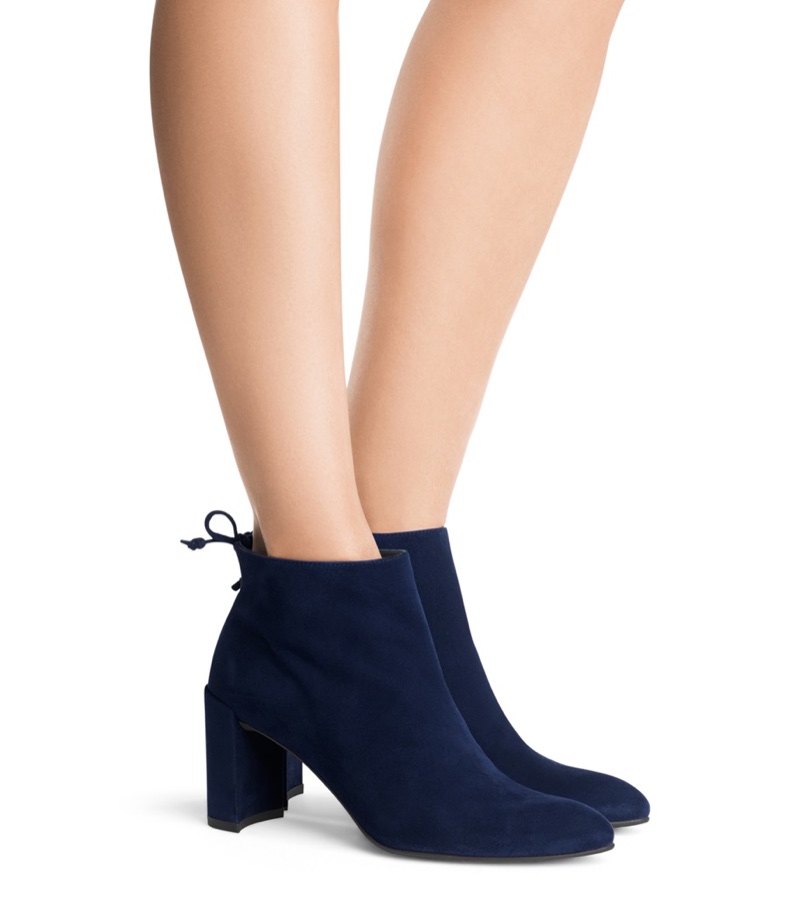 Stuart Weitzman 'The Lofty' Bootie in Blue $375 (previously $535)
An everyday ankle boot gets updated with a pointed toe and tie back detail.
Sale season continues to rack up major discounts, and footwear brand Stuart Weitzman is no exception. For winter 2017, update your shoe closet with Weitzman's selection of boots, pumps, flats and kitten heels. Whether you are looking for suede booties, leather pumps or sensible flats; the options are endless. Discover some of our picks from the sale below and shop more shoes at StuartWeitzman.com.
Related: Gigi Hadid & Stuart Weitzman Team Up On the Coolest Shoes
STUART WEITZMAN DECEMBER 2017 SALE PICKS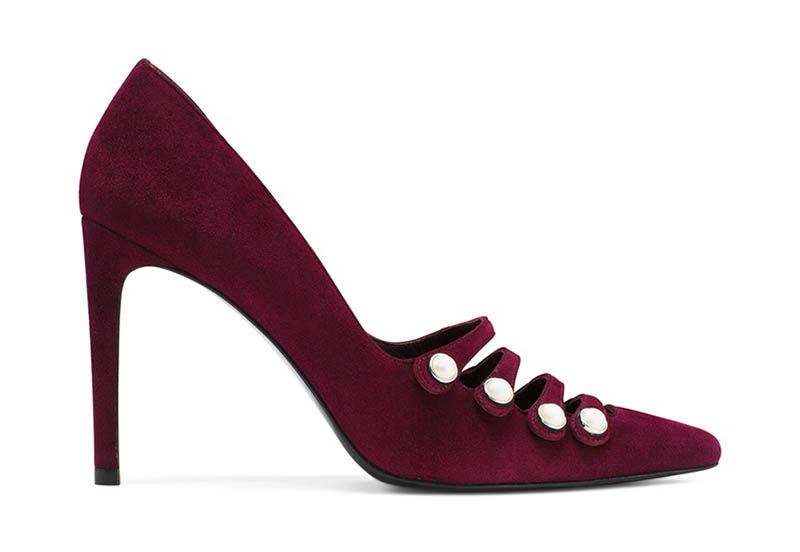 Stuart Weitzman 'The Strappypearl' Pump $273 (previously $455)
A pearl-embellished pump features a sexy stiletto heel at 3.75″ high.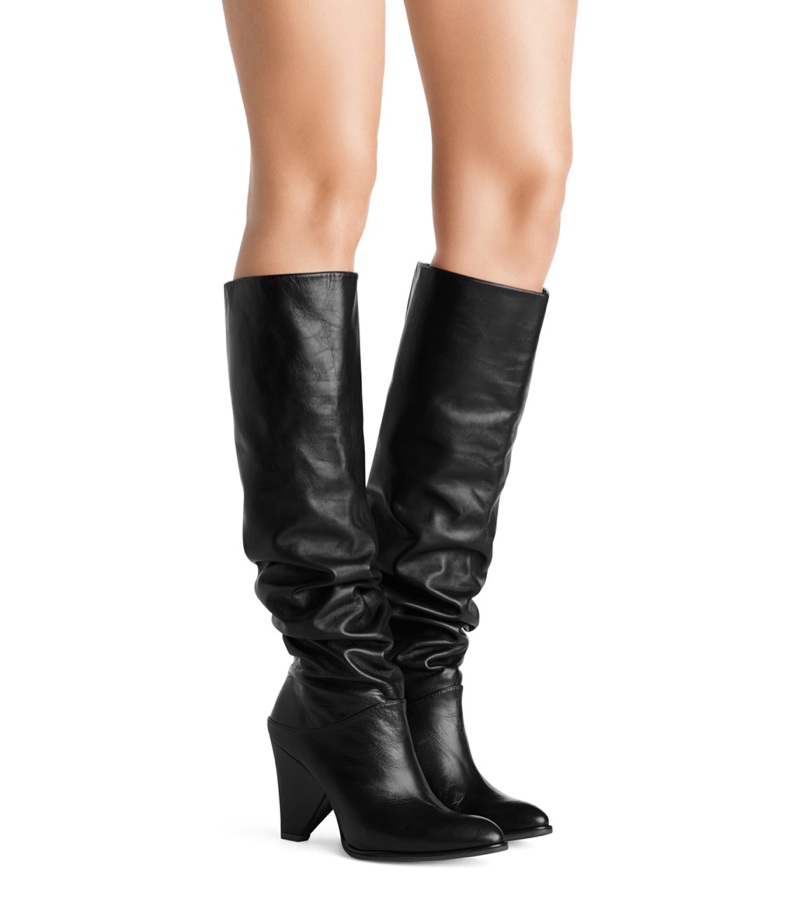 Stuart Weitzman 'The Smashing' Boot $543 (previously $775)
These slouchy leather boots come in supple nappa leather with a western-inspired heel.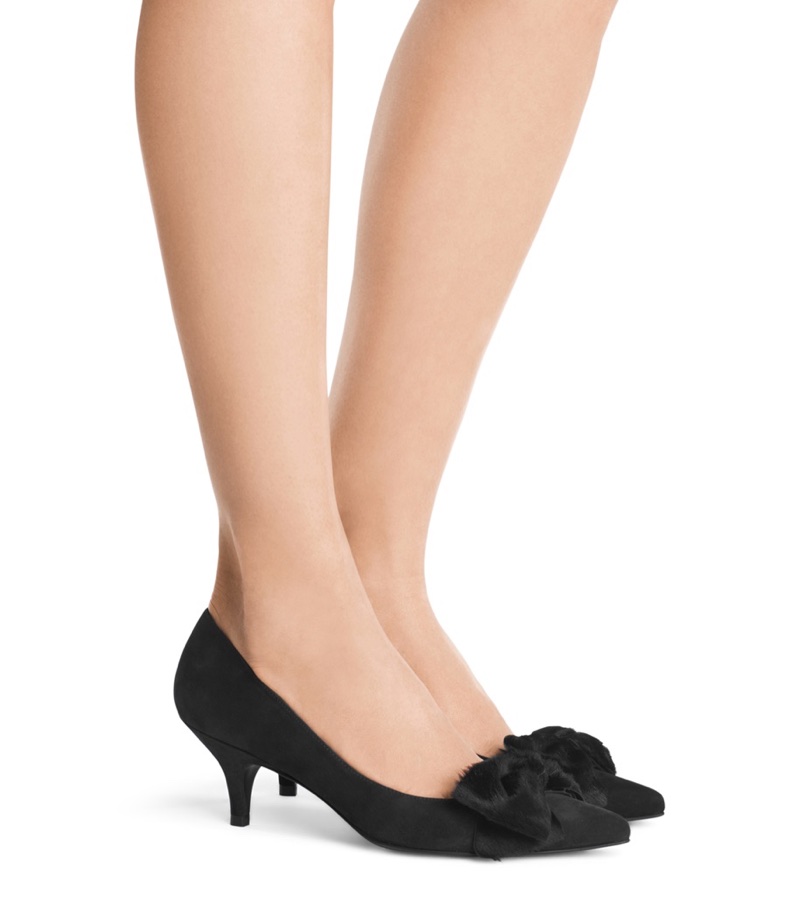 Stuart Weitzman 'The Bowcozy' Pump $273 (previously $455)
A classic kitten heel includes a pony hair bow detail for a ladylike touch.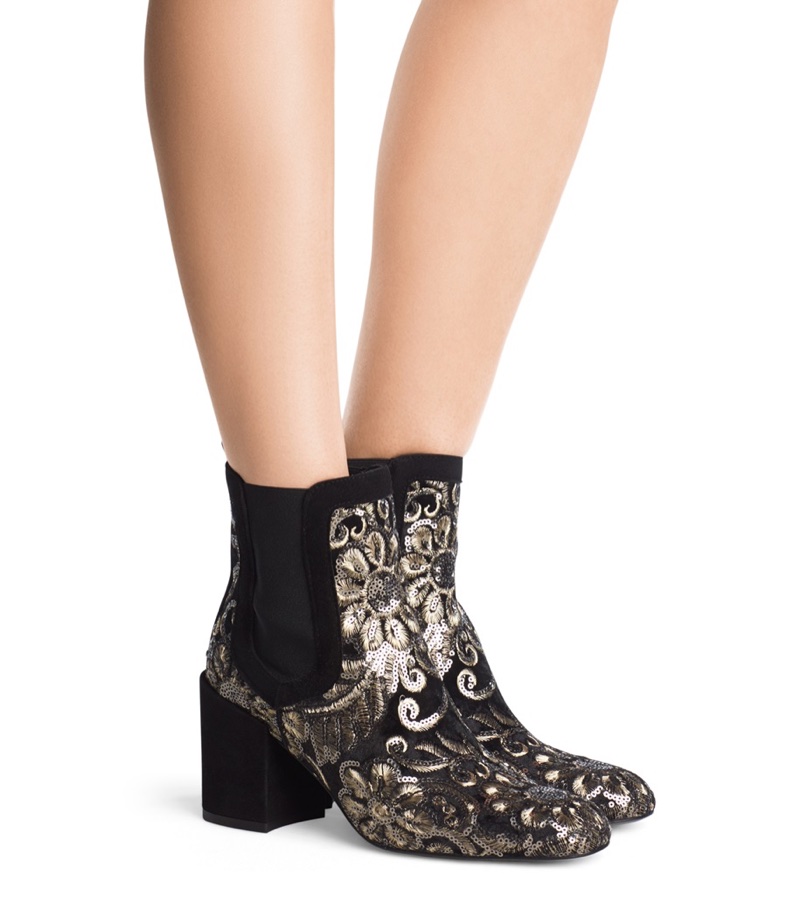 Stuart Weitzman 'The Mediate' Bootie $359 (previously $598)
This Chelsea boot inspired style includes a hand embroidered velvet with gold sequins and threading.
comnum(0) tbcount(0) tbcount(373)
Categories:
Other Brands
First-introduced in the Fall Winter 2017 Collection Act 2, the Chanel Round As Earth Bag fits right into the space theme. In the previous season, Chanel has showed us these bags in exotic leathers like Metallic Lizard and we loved it. However, in this season we're getting treated with the same bag but in normal leather (and without the bling bling metallic). Now let's talk about the details.
The Design
What make the Round As Earth Bags special? They're cute and they look classic. These bags are crafted in round-shape and they're designed with a timeless look.
The CC logo embellished in the center is very attractive. This logo is exactly the same like the one on the Timeless CC WOC. This logo is also the same logo that Chanel had used in the 80's and 90's handbags.
The top is crafted with short and long chain. The short chain is the same like the ones on the Boy Bags, which is thick, large and boyish-looking. The second one is a longer version and it's made with woven chain leather, reinforced with a leather patch for shoulder comfort. This leather chain is long enough to help you carry the bag on your shoulder or cross body.
What's more? The side comes with a zip. This zip is beautified with chain and attached to a CC star charm. Every detail of this handbag is absolutely gorgeous.
Basically this bag is a nice and flexible bag. You can use it as a clutch or you can transform it into a shoulder bag.
The Interior
The inside is quite simple. Open the bag via the zip, then there is one large space to help you store your essentials.
The Sizes And Prices
Chanel Metallic Lizard Evening bag
Style code: A91946
Size: 5.9 x 5.9 x 2.8 inches
Price: TBD
Chanel Metallic Lizard Evening Bag
Style code: A91946
Size: 5.9 x 5.9 x 2.8 inches
Price: TBD
More Colors And Images
comnum(0) tbcount(0) tbcount(484)
Categories:
Other Brands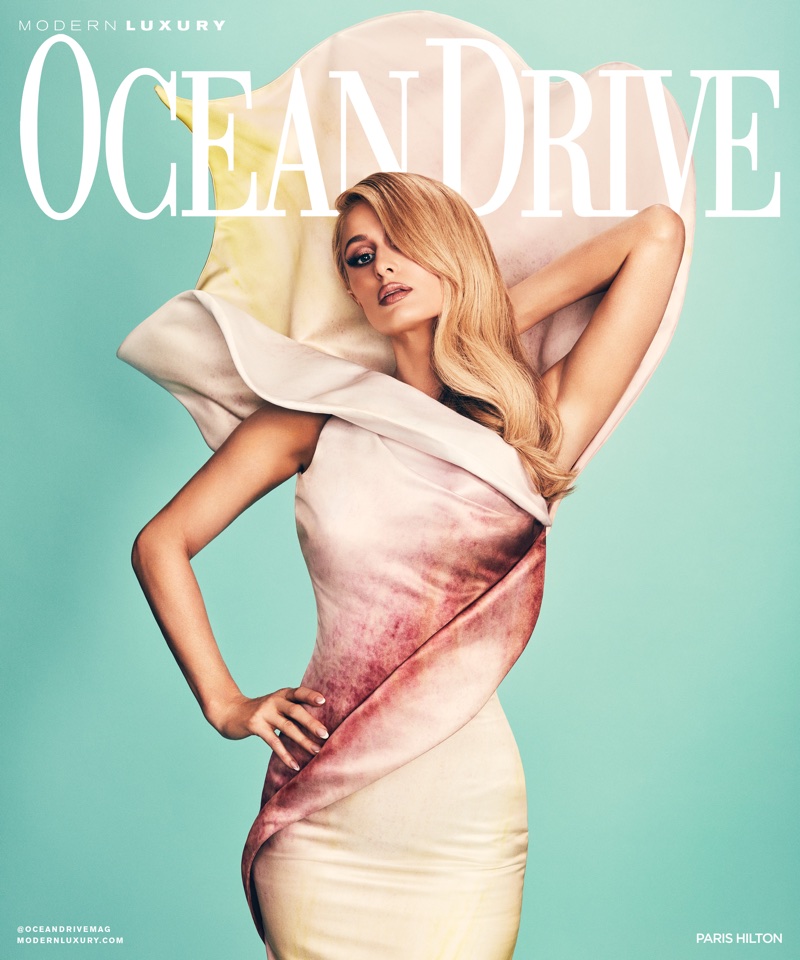 Paris Hilton on Ocean Drive Magazine December 2017 Cover
Paris Hilton graces the December 2017 cover of Ocean Drive Magazine. Photographed by Warwick Saint, the blonde poses in a gown from Moschino Couture. Stylist Sammy K. makes sure Paris shines in colorful dresses and gowns from designer brands. The 36-year-old poses in designs from the likes of Versace, Oscar de la Renta and Maria Lucia Hohan.
COVER SHOOT: PARIS HILTON FOR OCEAN DRIVE DECEMBER 2017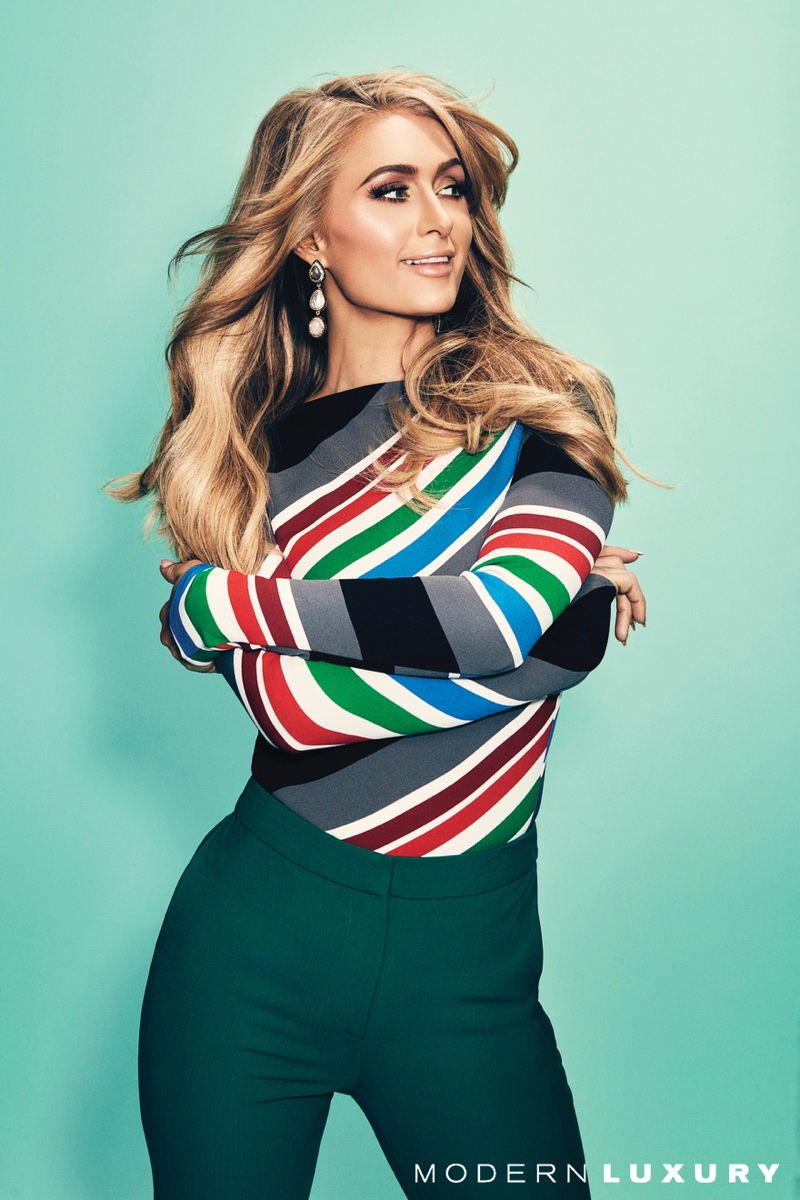 Flashing a smile, Paris Hilton wears Oscar de la Renta striped top and wool trouser
PARIS HILTON ON DOING ANOTHER REALITY SHOW
In her interview, Paris talks about whether she would do another reality television show.
"I literally get calls every single day from every network, form every single producer in town pitching me different ideas, but I feel like 'The Simple Life' was just so iconic and one of a kind that you can't replicate that. I can't see it going better than that show. My priorities are different. I'm running a huge business and I'm traveling. I don't really have time to do a bunch of fake drama on a reality show."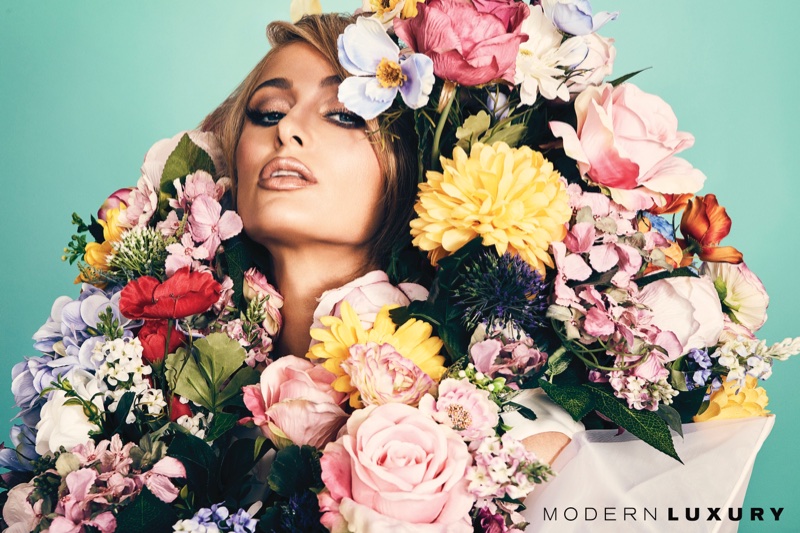 Blooming with flowers, Paris Hilton wears Moschino Couture dress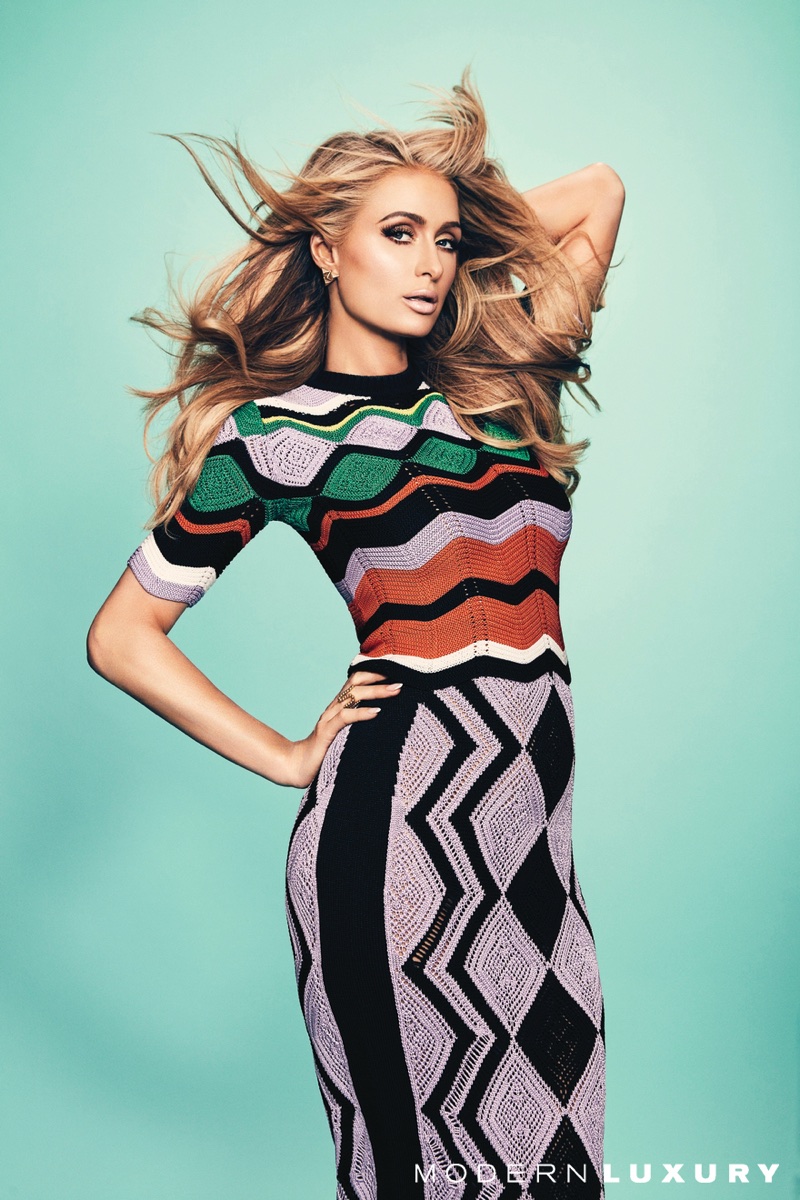 Paris Hilton wears Versace knit top and skirt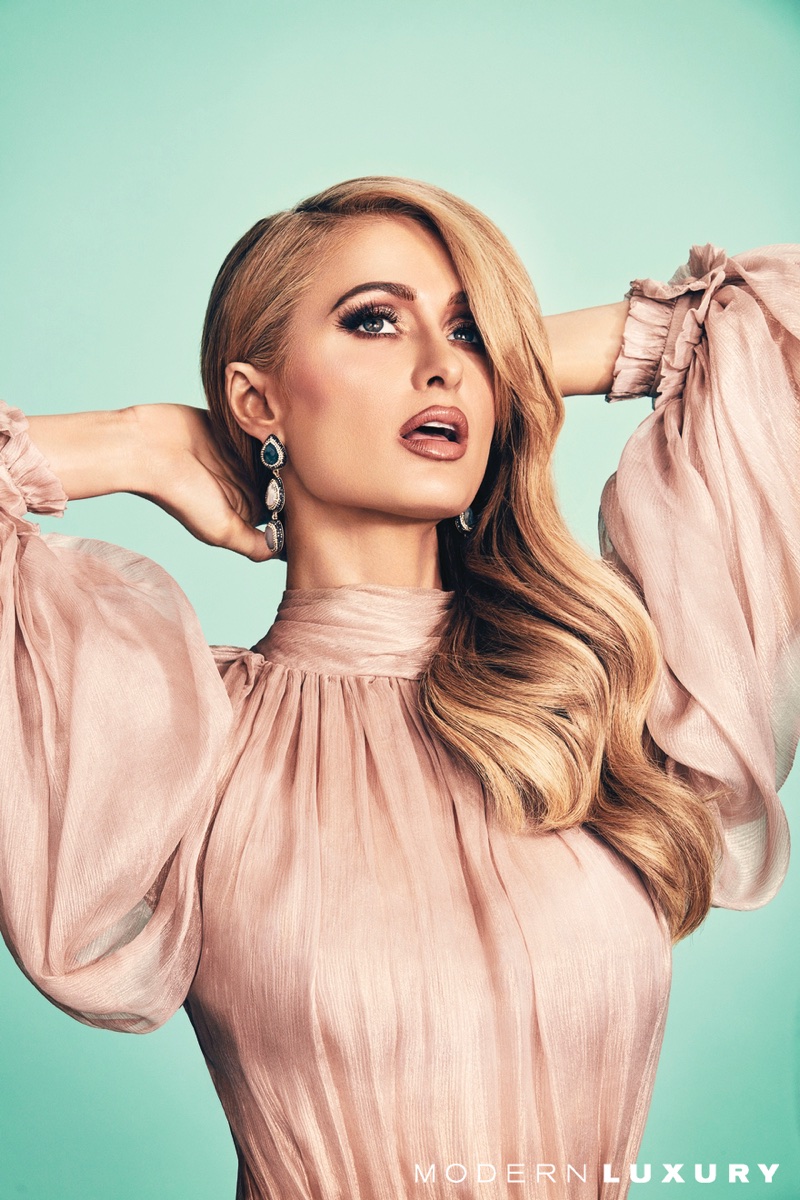 Wearing pink, Paris Hilton poses in Maria Lucia Hohan dress and Native Gem earrings
comnum(0) tbcount(0) tbcount(432)
Categories:
Other Brands
Saint Laurent Waxed Cotton Toile Parka $1,599.98 (previously $2,690)
This parka channels military vibes with stylish gunflaps and a point collar.
If you missed out on Nordstrom's Cyber Monday and Black Friday sales, don't worry because there are still plenty of deals. The fashion retailer recently launched its designer clearance sale which takes up to 40% off on regular priced items. Savings like these only come around a few times a year, so don't delay. Choose from brands like Jimmy Choo, Saint Laurent and Prada. From shoes to bags to jackets to dresses and much more; there is something for everybody. Check out some of our favorites on sale below, and shop more designer items at Nordstrom.com.
NORDSTROM DESIGNER SALE 2017 PICKS
Jimmy Choo 'Romy' Glitter Pointy Toe Pump $404.98 (previously $675)
Turn up the shine factor in an ombre glitter pump featuring a stiletto heel.
Burberry Small Buckle Leather Crossbody Bag $636.50 (previously $950)
Take on the Millennial pink trend with this small bag including a decorative buckle and adjustable crossbody strap.
Chloé Butterfly Garden Print Crêpe de Chine Dress $1,099.98 (previously $1,850)
This retro inspired printed dress features butterfly and psychedelic paisley motifs.
Prada Block Heel Mary Jane Pump $389.98 (previously $650)
Bring some height to your look with a pair of Mary Jane pumps made from soft velvet.
Categories

New Posts

Hot Posts

Tag Cloud