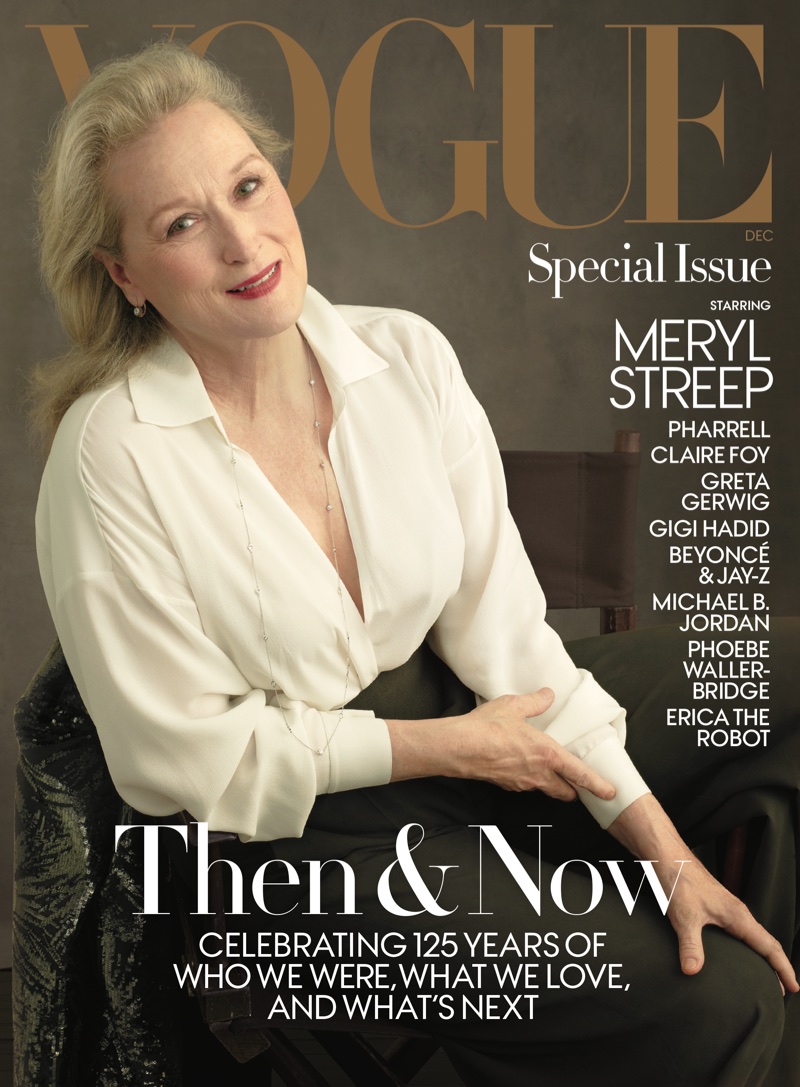 Meryl Streep on Vogue US December 2017 Cover. Photo: Annie Leibovitz
Actress Meryl Streep graces the December 2017 cover of Vogue US. Lensed by Annie Leibovitz, 'The Post' star wears a Michael Kors Collection top and pants with Fred Leighton earrings and a Tiffany & Co. necklace. Celebrating 125 years, the magazine shows Meryl as iconic Washington Post editor Katharine Graham in the photoshoot. Fashion editor Tonne Goodman styled the shoot. You can also see Meryl and Vogueeditor-in-chief Anna Wintour have a chat in the video below.
Related: Workplace Chic: 'The Devil Wears Prada' Fashion Revisited
COVER SHOOT: MERYL STREEP IN VOGUE US DECEMBER 2017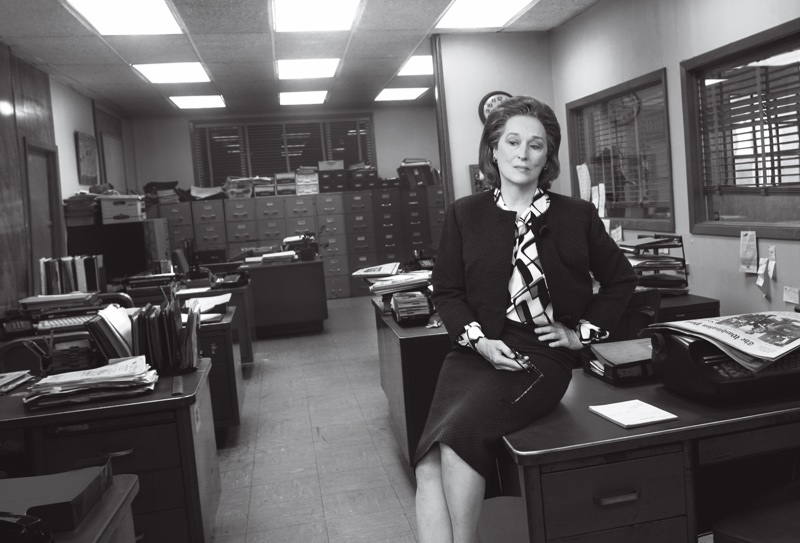 Actress Meryl Streep portrays editor Katharine Graham in cropped jacket, print top and mid-length skirt. Photo: Vogue/Annie Leibovitz
I am entranced by her energy, mind, grace, humor, and humility," Meryl says of Katharine Graham. "Qualities in such short supply these days!
Meryl Streep plays Katharine Graham (pictured above) in 'The Post'. Photo: Mark Godfrey / The Image Works