Categories:
Other Brands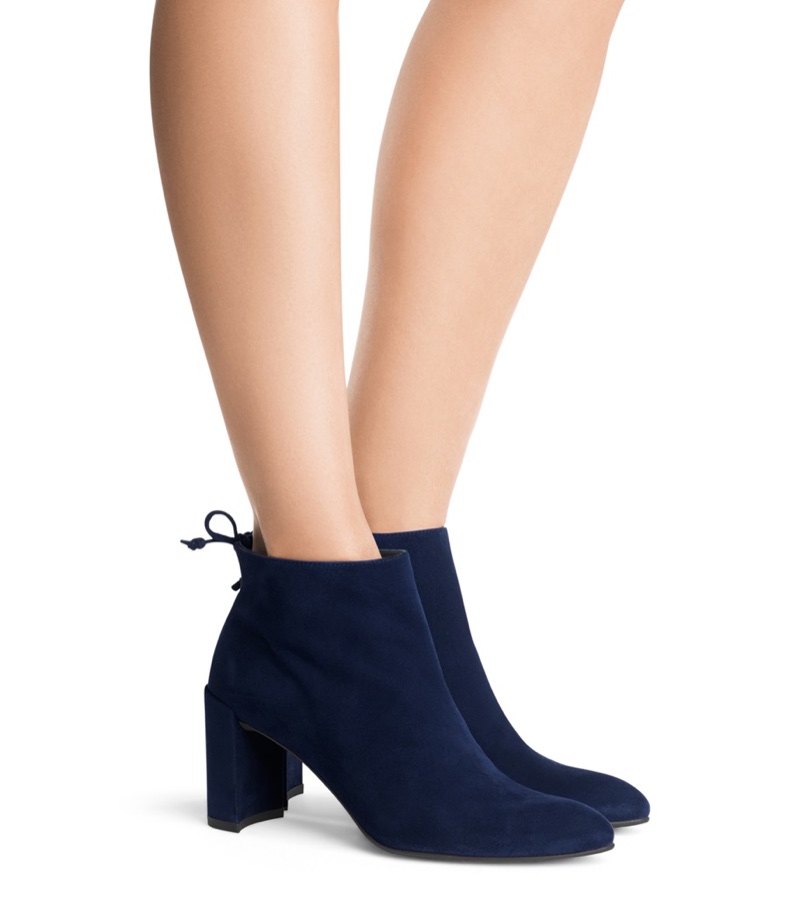 Stuart Weitzman 'The Lofty' Bootie in Blue $375 (previously $535)
An everyday ankle boot gets updated with a pointed toe and tie back detail.
Sale season continues to rack up major discounts, and footwear brand Stuart Weitzman is no exception. For winter 2017, update your shoe closet with Weitzman's selection of boots, pumps, flats and kitten heels. Whether you are looking for suede booties, leather pumps or sensible flats; the options are endless. Discover some of our picks from the sale below and shop more shoes at StuartWeitzman.com.
Related: Gigi Hadid & Stuart Weitzman Team Up On the Coolest Shoes
STUART WEITZMAN DECEMBER 2017 SALE PICKS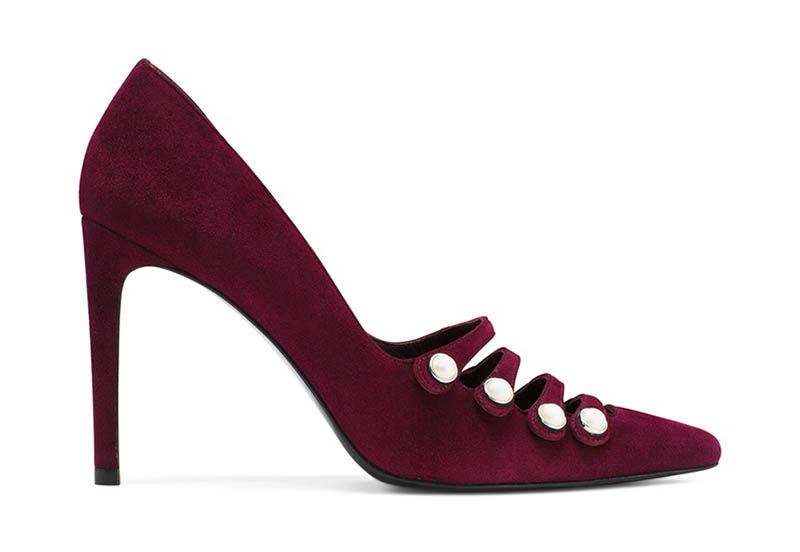 Stuart Weitzman 'The Strappypearl' Pump $273 (previously $455)
A pearl-embellished pump features a sexy stiletto heel at 3.75″ high.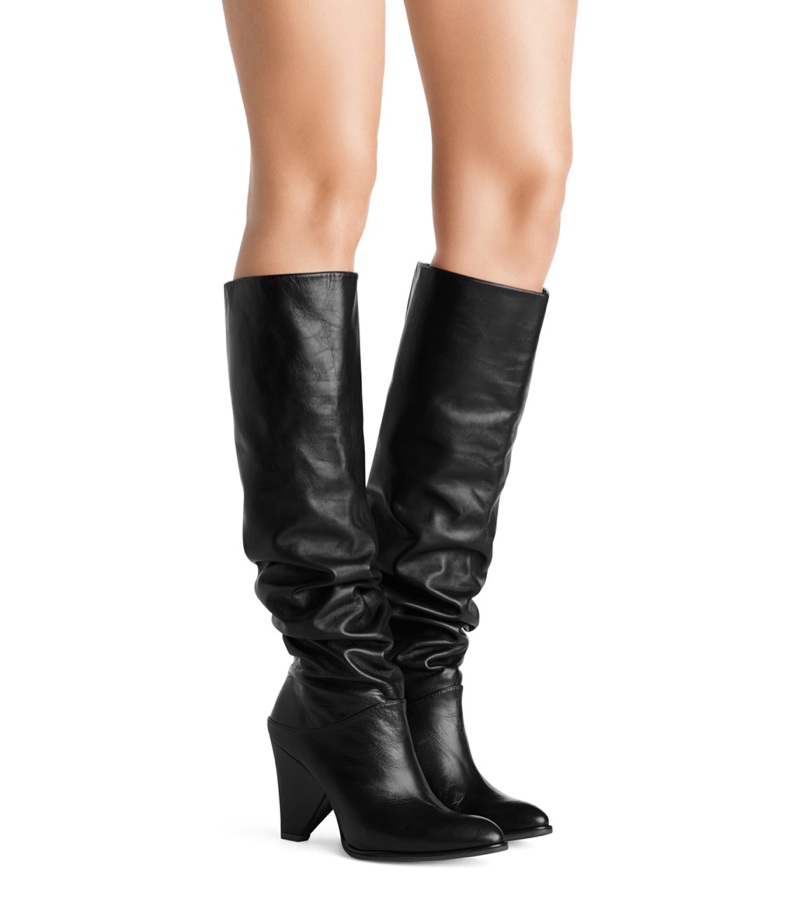 Stuart Weitzman 'The Smashing' Boot $543 (previously $775)
These slouchy leather boots come in supple nappa leather with a western-inspired heel.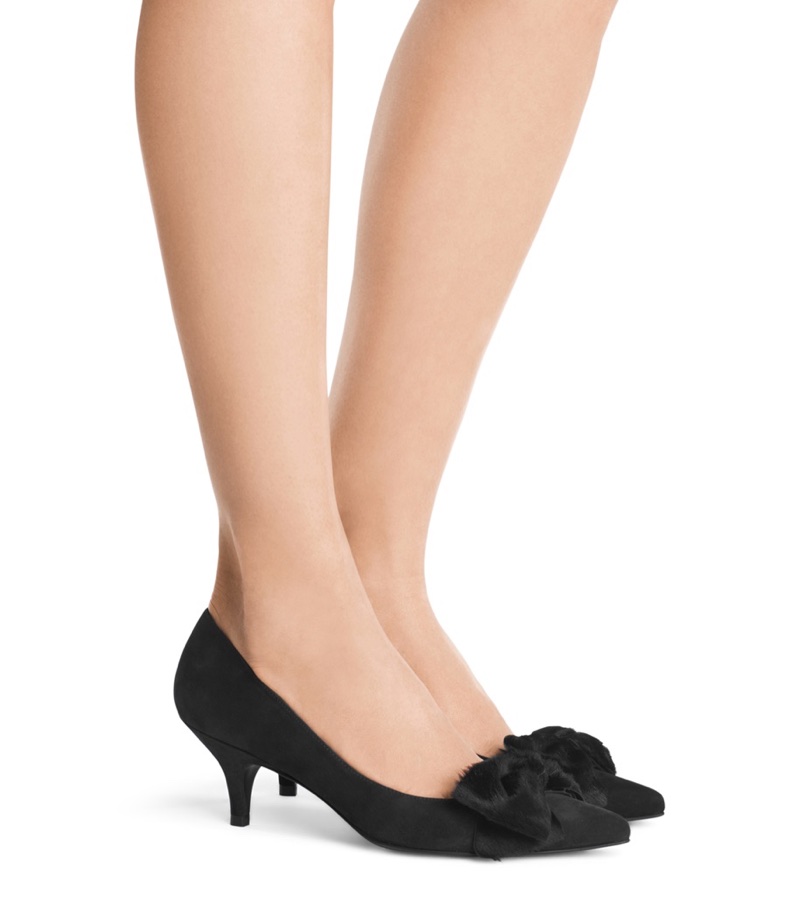 Stuart Weitzman 'The Bowcozy' Pump $273 (previously $455)
A classic kitten heel includes a pony hair bow detail for a ladylike touch.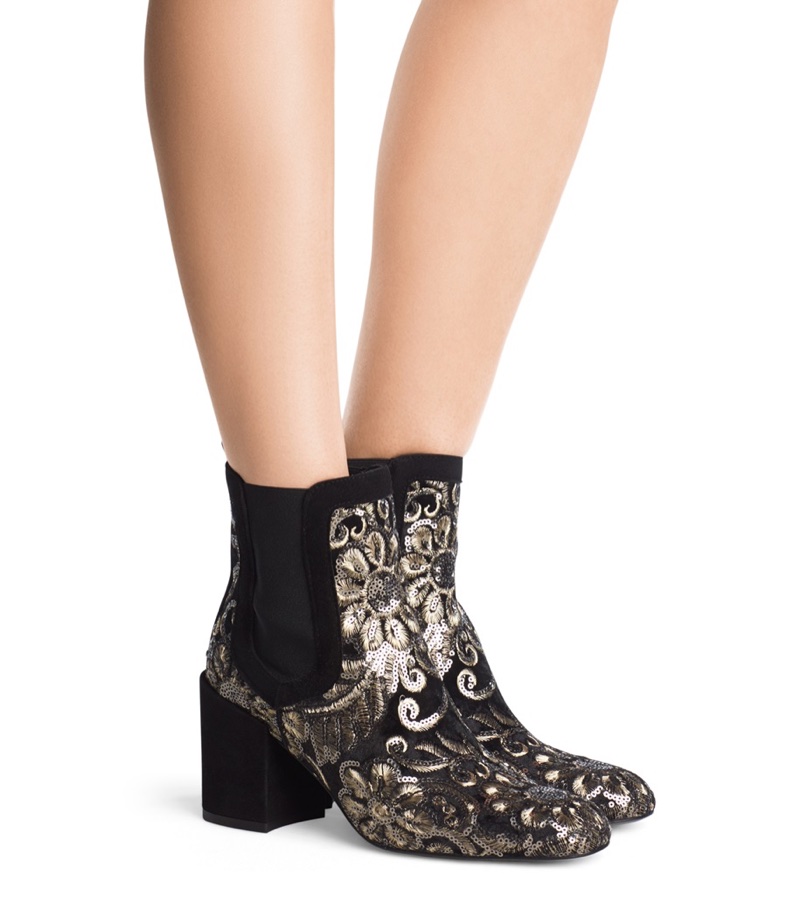 Stuart Weitzman 'The Mediate' Bootie $359 (previously $598)
This Chelsea boot inspired style includes a hand embroidered velvet with gold sequins and threading.
comnum(0) tbcount(0) tbcount(288)
Categories:
Other Brands
First-introduced in the Fall Winter 2017 Collection Act 2, the Chanel Round As Earth Bag fits right into the space theme. In the previous season, Chanel has showed us these bags in exotic leathers like Metallic Lizard and we loved it. However, in this season we're getting treated with the same bag but in normal leather (and without the bling bling metallic). Now let's talk about the details.
The Design
What make the Round As Earth Bags special? They're cute and they look classic. These bags are crafted in round-shape and they're designed with a timeless look.
The CC logo embellished in the center is very attractive. This logo is exactly the same like the one on the Timeless CC WOC. This logo is also the same logo that Chanel had used in the 80's and 90's handbags.
The top is crafted with short and long chain. The short chain is the same like the ones on the Boy Bags, which is thick, large and boyish-looking. The second one is a longer version and it's made with woven chain leather, reinforced with a leather patch for shoulder comfort. This leather chain is long enough to help you carry the bag on your shoulder or cross body.
What's more? The side comes with a zip. This zip is beautified with chain and attached to a CC star charm. Every detail of this handbag is absolutely gorgeous.
Basically this bag is a nice and flexible bag. You can use it as a clutch or you can transform it into a shoulder bag.
The Interior
The inside is quite simple. Open the bag via the zip, then there is one large space to help you store your essentials.
The Sizes And Prices
Chanel Metallic Lizard Evening bag
Style code: A91946
Size: 5.9 x 5.9 x 2.8 inches
Price: TBD
Chanel Metallic Lizard Evening Bag
Style code: A91946
Size: 5.9 x 5.9 x 2.8 inches
Price: TBD
More Colors And Images
comnum(0) tbcount(0) tbcount(382)
Categories:
Other Brands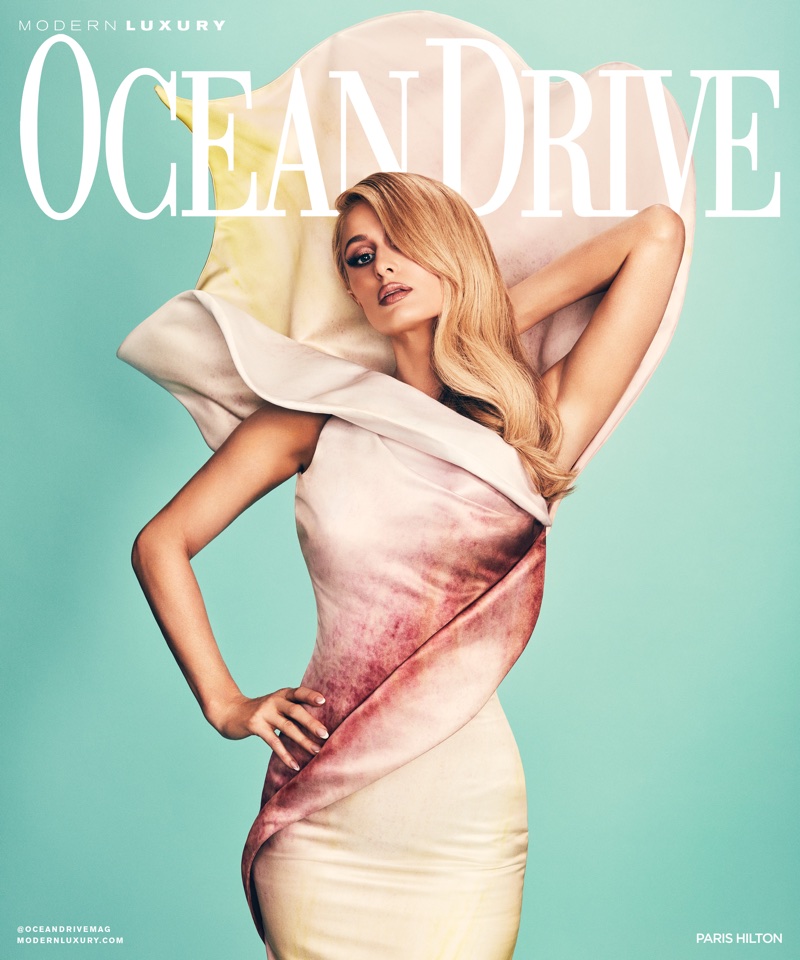 Paris Hilton on Ocean Drive Magazine December 2017 Cover
Paris Hilton graces the December 2017 cover of Ocean Drive Magazine. Photographed by Warwick Saint, the blonde poses in a gown from Moschino Couture. Stylist Sammy K. makes sure Paris shines in colorful dresses and gowns from designer brands. The 36-year-old poses in designs from the likes of Versace, Oscar de la Renta and Maria Lucia Hohan.
COVER SHOOT: PARIS HILTON FOR OCEAN DRIVE DECEMBER 2017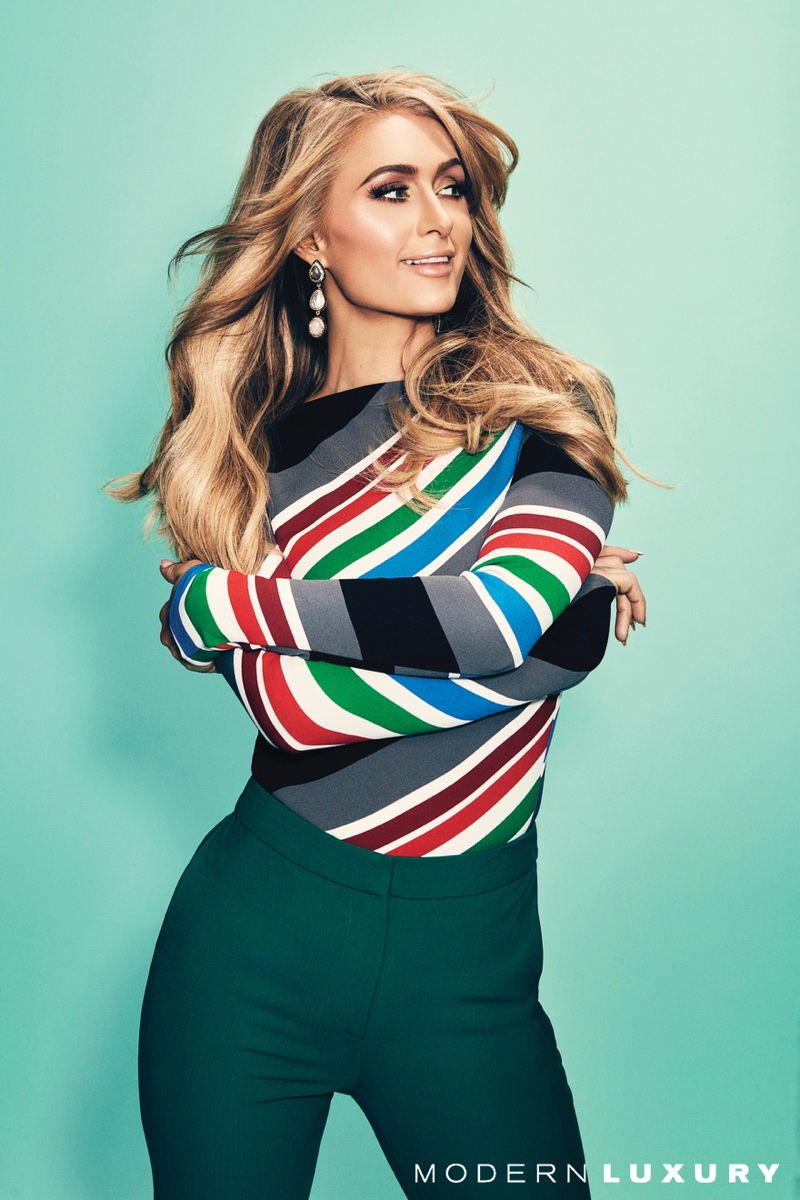 Flashing a smile, Paris Hilton wears Oscar de la Renta striped top and wool trouser
PARIS HILTON ON DOING ANOTHER REALITY SHOW
In her interview, Paris talks about whether she would do another reality television show.
"I literally get calls every single day from every network, form every single producer in town pitching me different ideas, but I feel like 'The Simple Life' was just so iconic and one of a kind that you can't replicate that. I can't see it going better than that show. My priorities are different. I'm running a huge business and I'm traveling. I don't really have time to do a bunch of fake drama on a reality show."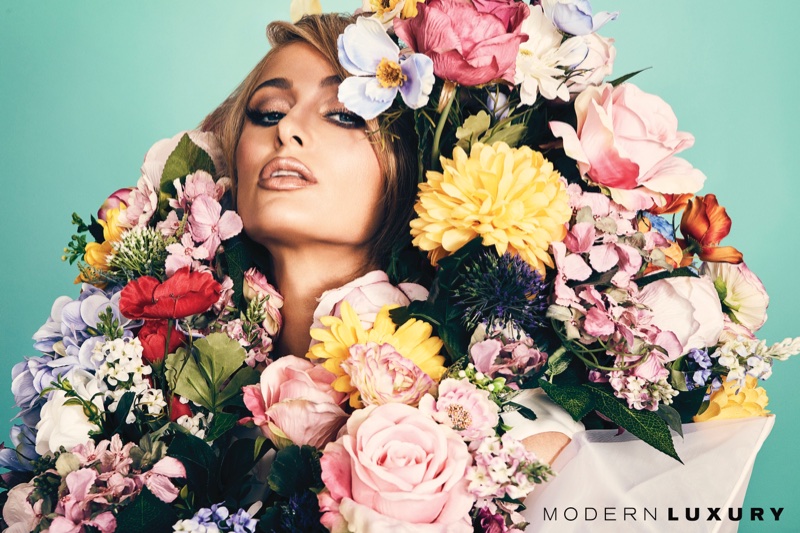 Blooming with flowers, Paris Hilton wears Moschino Couture dress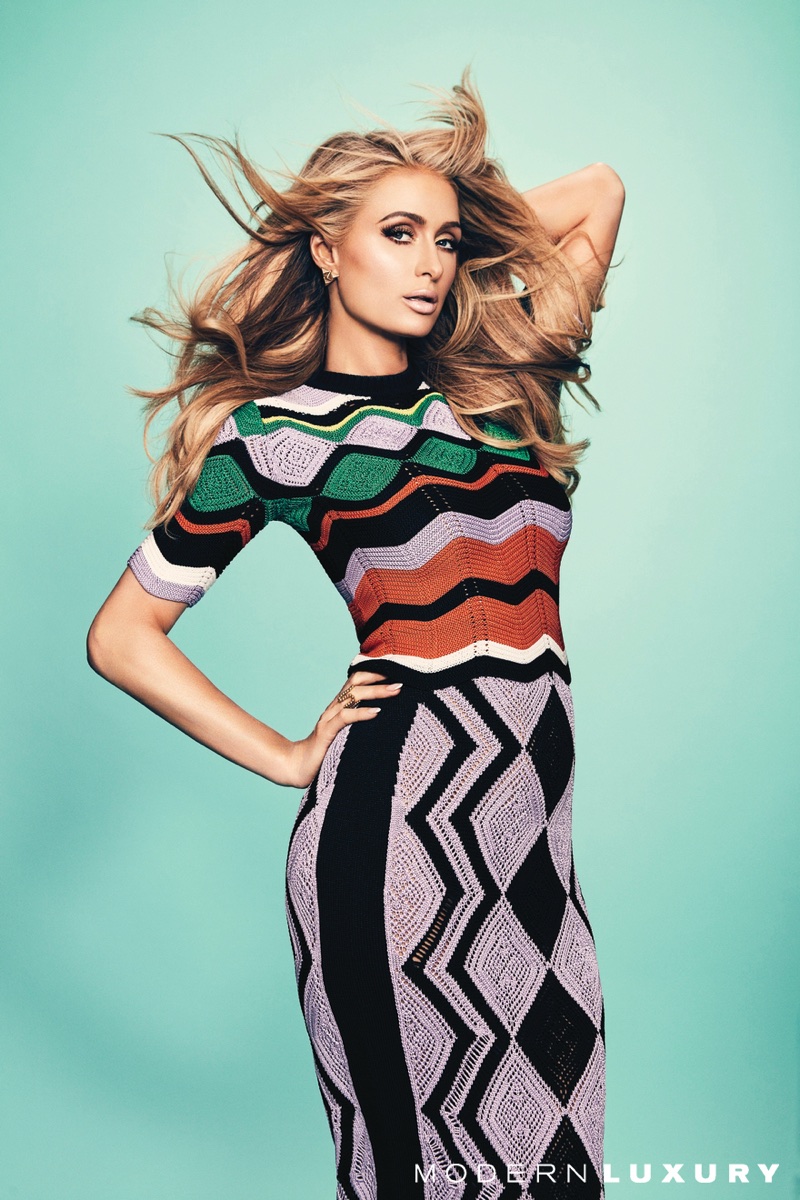 Paris Hilton wears Versace knit top and skirt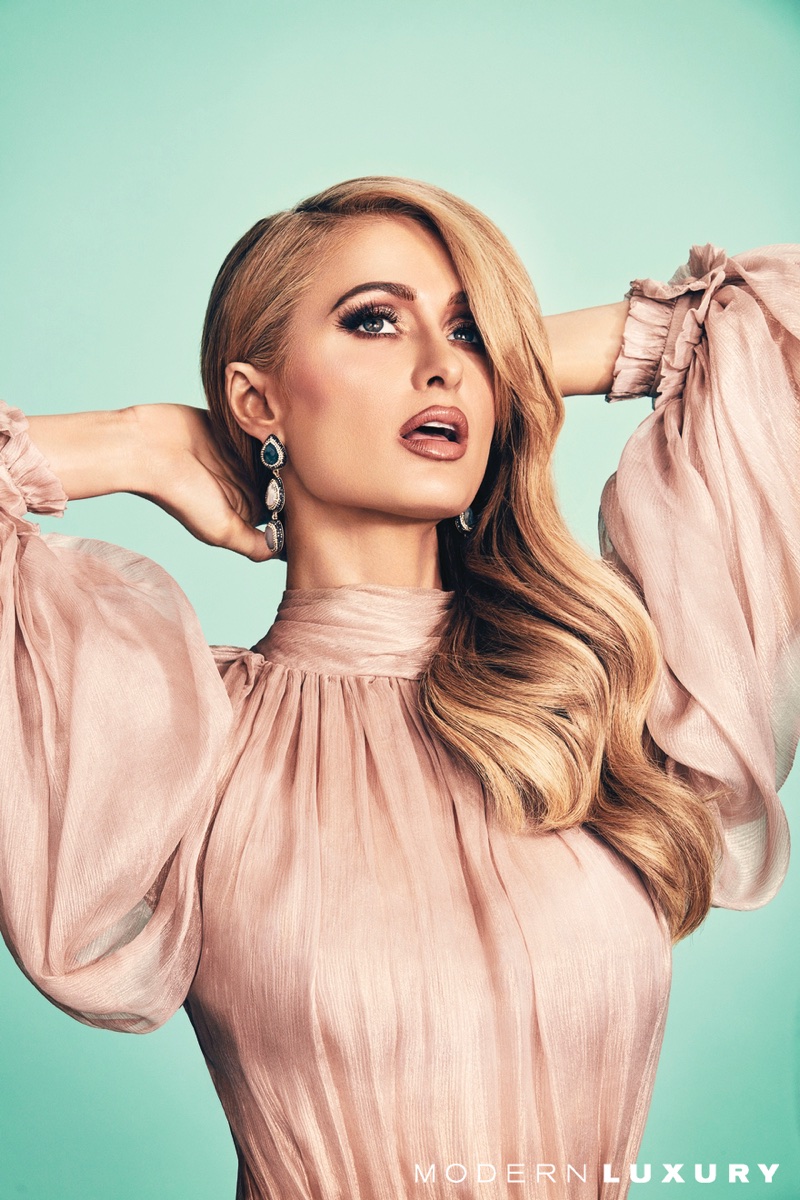 Wearing pink, Paris Hilton poses in Maria Lucia Hohan dress and Native Gem earrings
comnum(0) tbcount(0) tbcount(336)
Categories:
Other Brands
Saint Laurent Waxed Cotton Toile Parka $1,599.98 (previously $2,690)
This parka channels military vibes with stylish gunflaps and a point collar.
If you missed out on Nordstrom's Cyber Monday and Black Friday sales, don't worry because there are still plenty of deals. The fashion retailer recently launched its designer clearance sale which takes up to 40% off on regular priced items. Savings like these only come around a few times a year, so don't delay. Choose from brands like Jimmy Choo, Saint Laurent and Prada. From shoes to bags to jackets to dresses and much more; there is something for everybody. Check out some of our favorites on sale below, and shop more designer items at Nordstrom.com.
NORDSTROM DESIGNER SALE 2017 PICKS
Jimmy Choo 'Romy' Glitter Pointy Toe Pump $404.98 (previously $675)
Turn up the shine factor in an ombre glitter pump featuring a stiletto heel.
Burberry Small Buckle Leather Crossbody Bag $636.50 (previously $950)
Take on the Millennial pink trend with this small bag including a decorative buckle and adjustable crossbody strap.
Chloé Butterfly Garden Print Crêpe de Chine Dress $1,099.98 (previously $1,850)
This retro inspired printed dress features butterfly and psychedelic paisley motifs.
Prada Block Heel Mary Jane Pump $389.98 (previously $650)
Bring some height to your look with a pair of Mary Jane pumps made from soft velvet.
comnum(0) tbcount(0) tbcount(314)
Categories:
Other Brands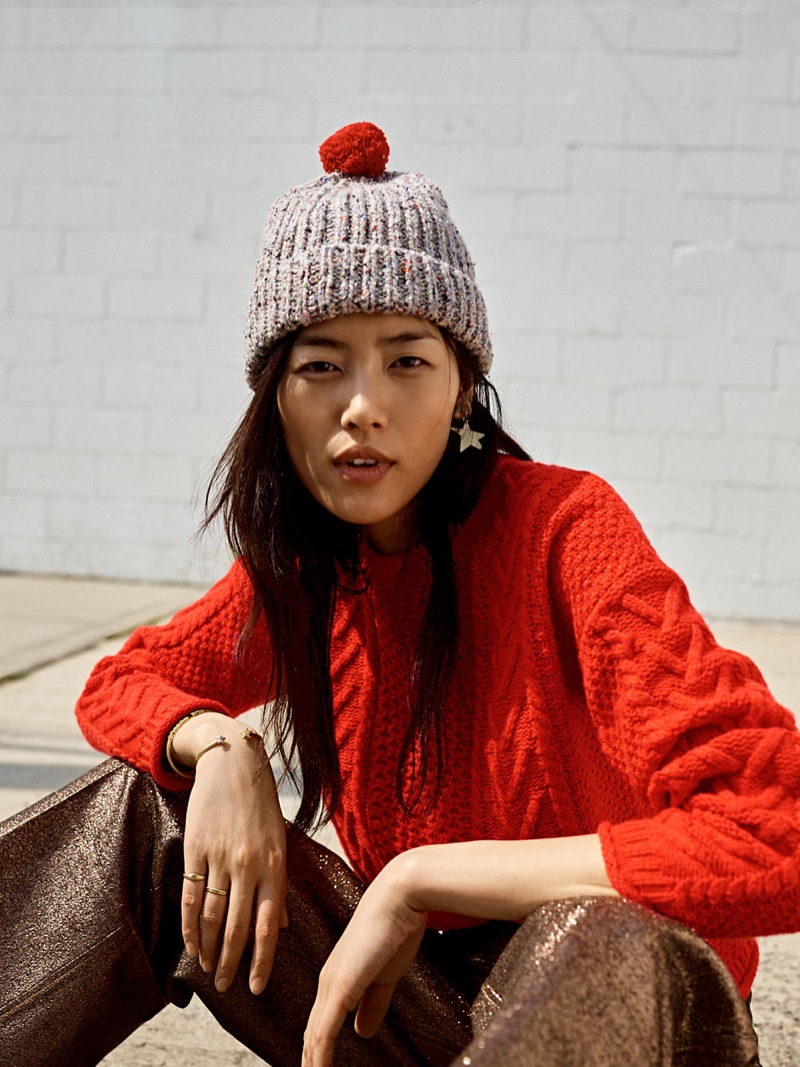 Madewell Cableknit Pullover Sweater
,
Ribbed Pom-Pom Beanie
,
Langford Wide-Leg Crop Pants in Metallic
and
Star Statement Earrings
Get ready for those winter temperatures with some cold weather essentials from Madewell. The American fashion brand introduces its newest arrivals with the 'Looks We Love' trend guide. Starring model Liu Wen, the fashion shoot focuses on everything from cable knit sweaters to velvet dresses and puffer jackets. Paired with pink sneakers, beanies and statement earrings; these looks will keep you warm all season long.
Related: Madewell & No. 6 Collaborate on Elegant Dresses & Jumpsuits

MADEWELL WINTER 2017 'LOOKS WE LOVE' STYLE GUIDE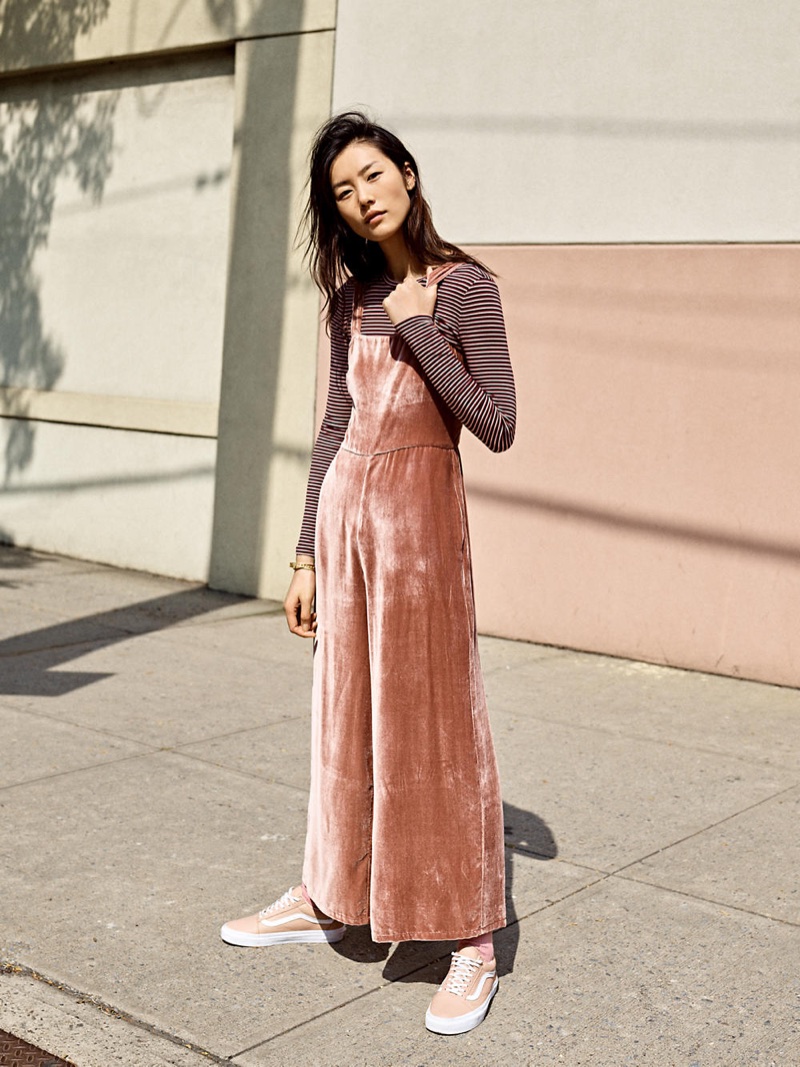 Madewell Crushed Velvet Wide-Leg Jumpsuit, Long-Sleeve Crewneck Bodysuit in Stripe and Vans Old Skool Lace-Up Sneakers in Pink Leather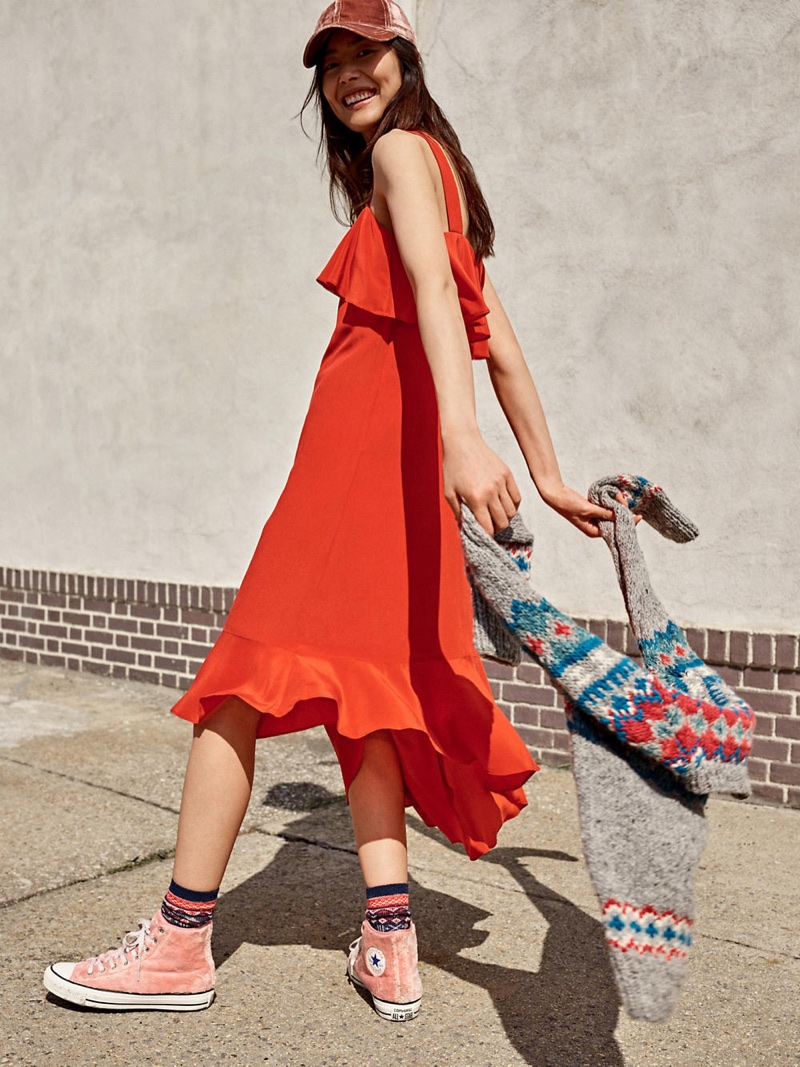 Madewell Velvet Baseball Cap, Silk Ruffle Tank Dress, Fair Isle Trouser Socks and
Converse Chuck Taylor All Star High-Top Sneakers in Faux Fur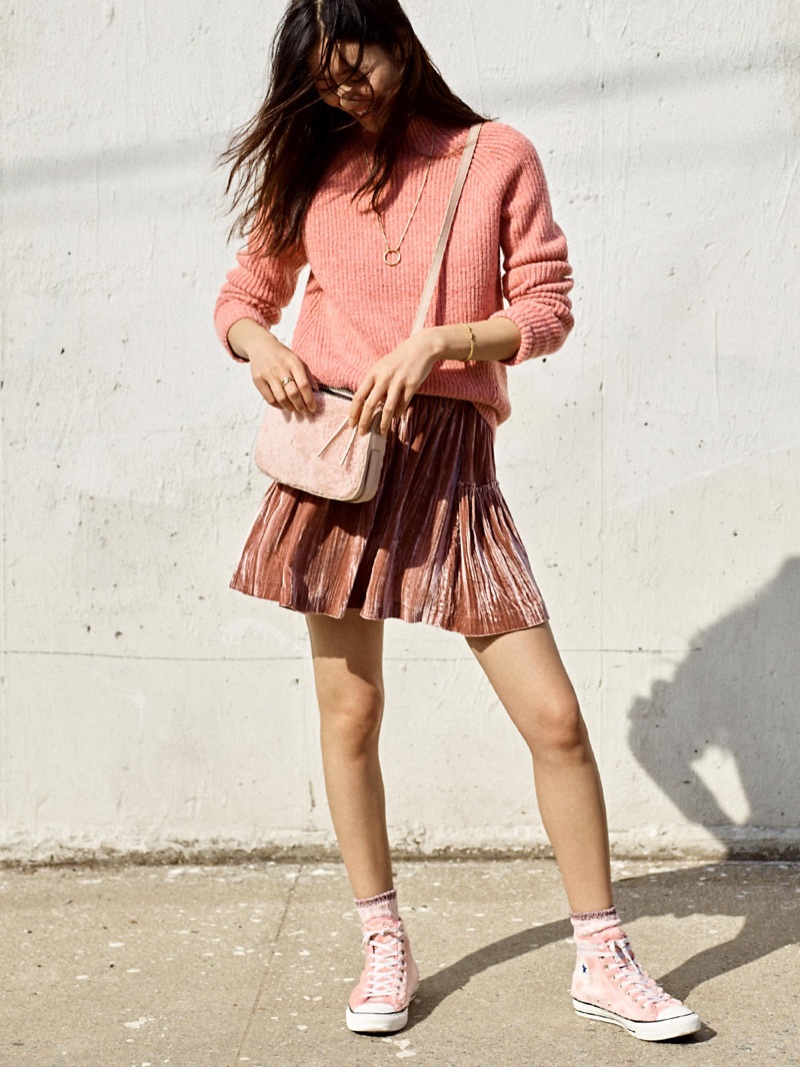 Madewell Northfield Mockneck Sweater
,
Crushed Velvet Mini Skirt
,
The Simple Crossbody Bag in Shearling
and
Converse Chuck Taylor All Star High-Top Sneakers in Faux Fur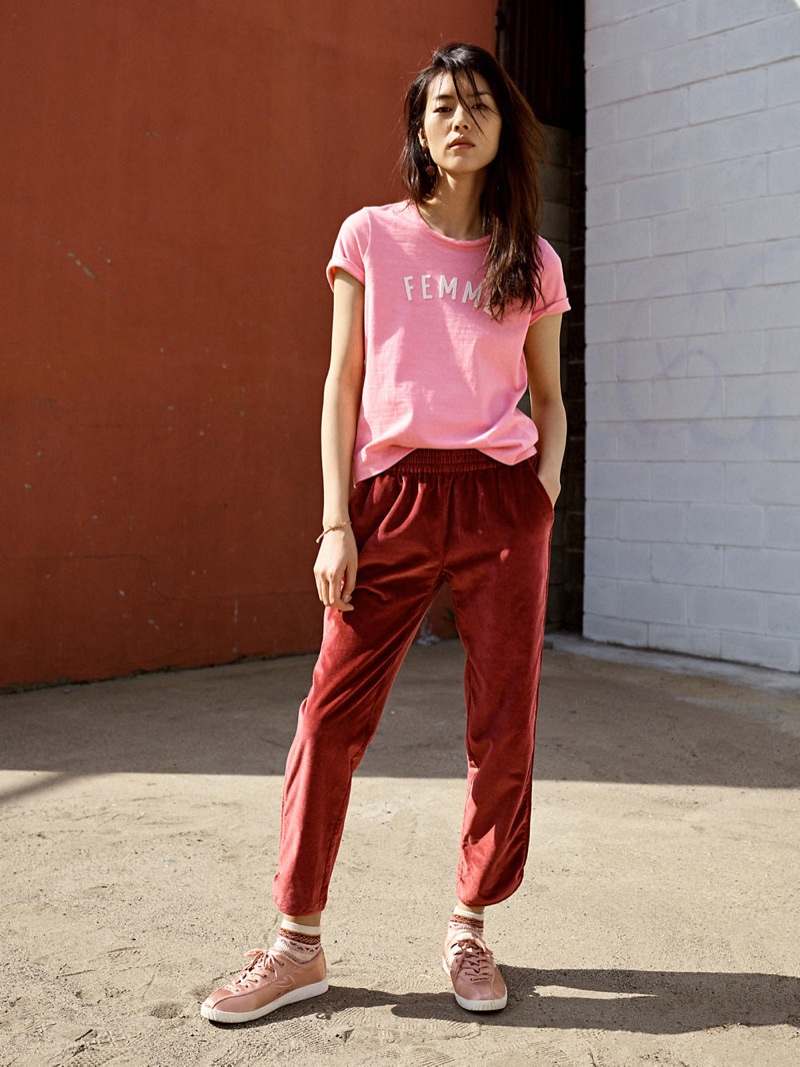 Madewell Pink Femme Tee
,
Track Trousers in Velvet
,
Fair Isle Ankle Socks
and
Madewell x Tretorn Nylite Plus Sneakers in Satin
Madewell Flannel Classic Ex-Boyfriend Button-Back Shirt
,
Inland Turtleneck Sweater
(around waist),
High-Rise Slim Boyjean: Two-Tone Tuxedo Stripe Edition
,
Kent Beanie
,
The Medium Transport Tote in Shearling
and
Madewell x Tretorn Nylite Plus Sneakers in Satin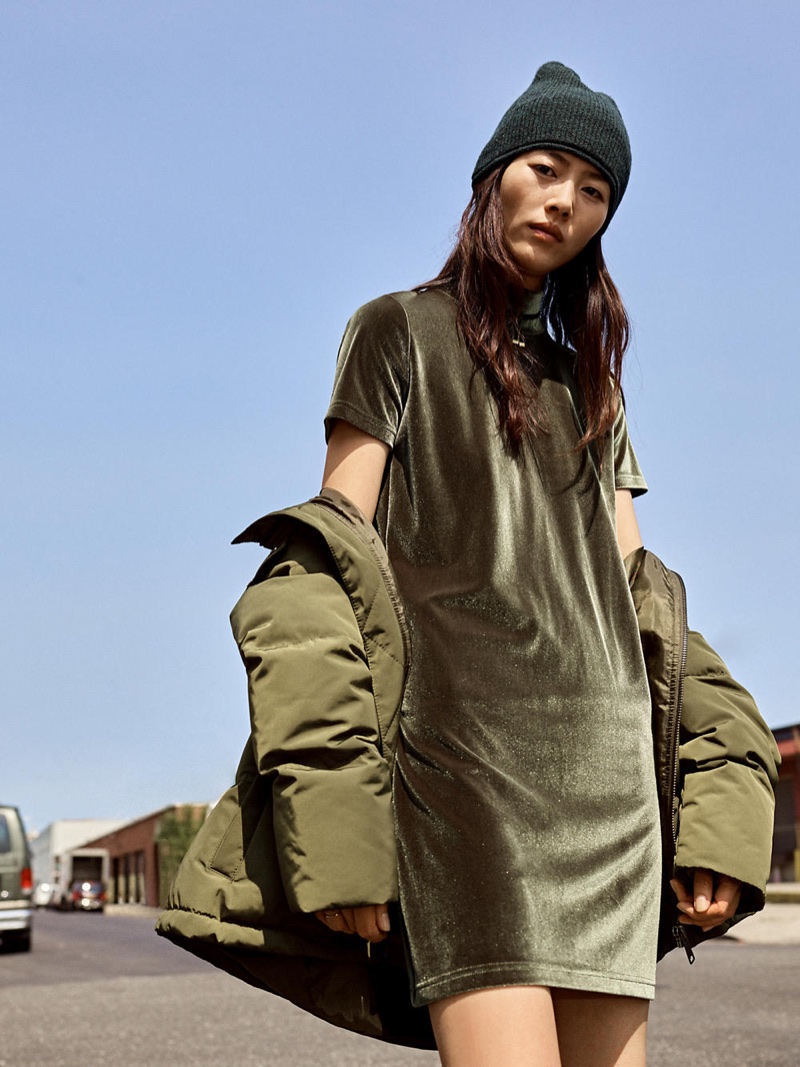 Madewell Velvet Mockneck Dress
,
Quilted Down Puffer Parka
and
Kent Beanie
comnum(0) tbcount(0) tbcount(505)
Categories:
Other Brands
Pictures courtesy of: Joy
There's something that we need to talk about urgently. It's about a gorgeous handbag that's available at the Chanel boutique, but it hasn't been officially introduced. It's name? It's called the Chanel All About Caviar Bag.
The Cruise 2018 Collection has just been released, but this handbag was also available after the announcement of the Fall Winter 2017 Collection. At that time we got some info from Joy, she saw this bag at Neiman Marcus boutique.
The All About Caviar Bag reminds us of the Smooth Leather Flap Bag, which is a beauty from two years ago.
The Design

Pictures courtesy of: Joy
The flap of the All About Caviar Bag is crafted in smooth leather while the body is made in diamond quilting. There is also a style available in chevron quilting, but it looks a bit vintage, like the bags from the 1960's.
The center of this bag is built with the smooth CC logo and it's embellished on a leather patch, which is then attached to the flap. This bag is different than the Classic Flap Bag, which is also what makes it unique.
The All About Caviar Bag comes with the signature woven chain leather strap and it's then reinforced with a leather patch for the comfort. You can carry it cross body or on your shoulder. And what's more? The small size version feels like the New Mini Bag.
The back of the All About Caviar Bag is even more interesting. There is an extra pocket that's crafted with a separated smooth leather flap.
The Interior
We don't have the exact information about its interior, but its comparable to other Chanel Classic Bags. There is a main compartment including patch pockets. This bag has also bigger space than the WOC.
The Sizes And Prices
Currently we do not have much information about its price and size. If you know more, please share the information with the community by dropping a comment below.
More Images
Categories

New Posts

Hot Posts

Tag Cloud